This weekend, 19-20.4 had Germans qualifications for European championships and also open championships in Plattling. My and Peter, were very excited to go there because in Plattling is always good and friendly atmosphere. We came there in Thursday to have a little training before it came bussy. Friday morning it was full of cars and tents and people were still coming. We met there many friends from Germany and Czech Republic. We also met there with Markus Hummel. Saturday morning we woke up to rainy day. It started with qualifications and then semifinals.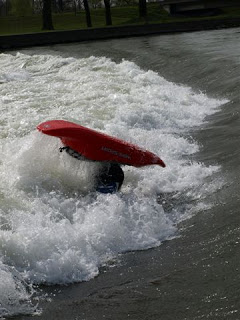 x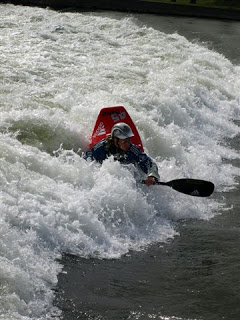 x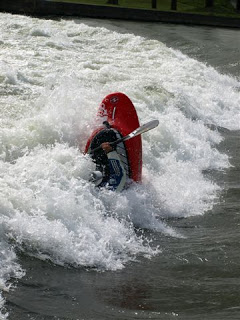 x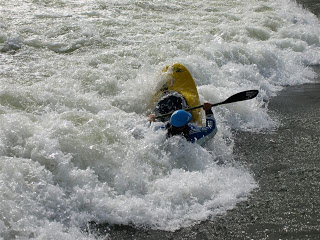 x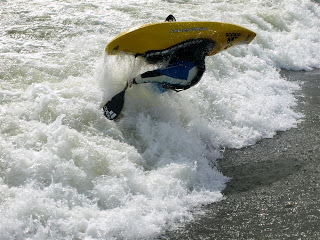 x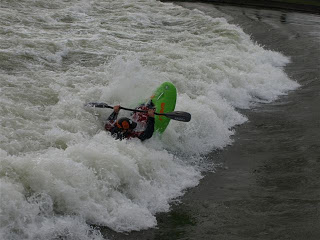 x
My and Peter we were doing also judges job so it was quite hard long day for us. I had just qualification and I got 3th but Peter had quali. and also semifinal and he went every time form 1st place with big points score. Saturday evening was a kayaker's party with beers. We were tired so we went sleep at 23 but many got to bed much more late. Sunday morning luckly it was really nice sunny weather. Whole event was held like sessions event (5kayakers, 10minutes and max 30sec rides) just in final you had 3 rides of 45sec. and best ride counts. I tried my best in final and I get 3th, second was Jutta Kaiser and 1st place win Lieke Servais from NL with really good ride. In man's category win Peter with awesome ride! Second became Daniel Krumreich and 3th was Seppi Strohmeier. In C1 category win our college Markus.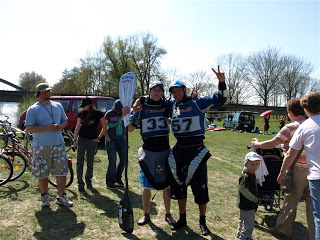 x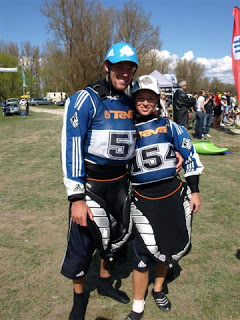 x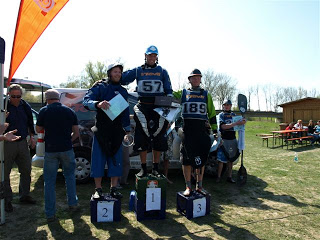 x
After competition we didn't go home because we were tired. So we stayed until Monday. Monday morning we had short kayak's session and then we went for pizza and drove home.
See you
Nina