The competition season started with Euro Cup in Plattling, it was the German Championship and German team trials for Worlds as well. Paddlers form 11 countries came to fight for medal. Peter still can not paddle so he changed the role for while and took a part as a head judge.
The weather in Plattling was crazy! One day it was hot and sun was shining and next day it was raining and mud was every where. You could see many paddlers to come few days in advance to get use this specific Plattling playspot. The water level was still rising and hole became more tricky but on the other hand it secured huge air for loops, space gozilas or back loops.
Friday started with men's and junior men's prelims. I had runs on Saturday. I did well in prelims and ended up at first place. Semifinals was a bit harder for me so I took third place. To secure place in finals wasn't easy. Girls like Claire O'Hara GBR (World Champion), Maria Lindgren SWE, Katy Kulkova RUS or Anne Hubner GER paddled very well and did pretty awesome rides.
Guys had pretty tough semifinals too. The order in prelims, semifinal and final has completely changed.
Sunday unlike Saturday started sunny. I started to be nervous as finals came closer.
The water level rise very quickly and the hole has completely changed. I tried my routine in my first two rides but I couldn't stick my Phonic monkeys as the level was more flushy. I was still at fifth position so I had my last ride to changed my final position. I reorganized my ride to be able to get higher score. It helped a lot but still it wasn't enough to beat Claire, who actually won her gold medal here two years ago. So I placed second and Katya was right after me. In mens the gold took young german paddler Paul Meylahn, second was Bartosz Cauderna POL and third took James Bebbington GBR.
Second Euro Cup will take a place in Prague, CZE in end of July. I am already looking forward!
Nina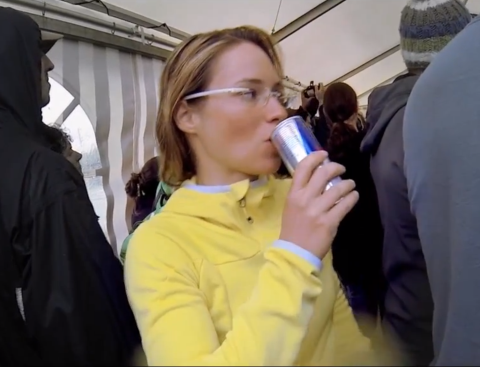 Pictures by Nuria Fontane Maso and Jan Spindler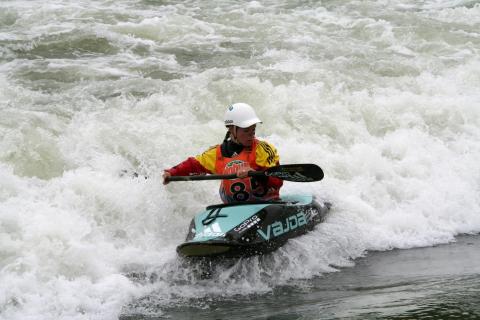 x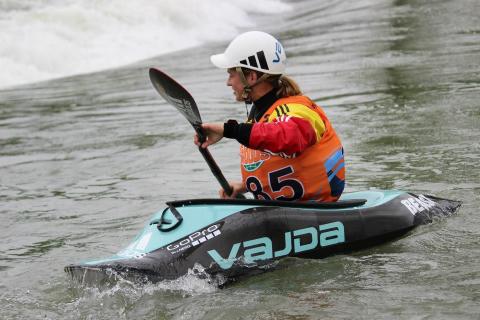 x