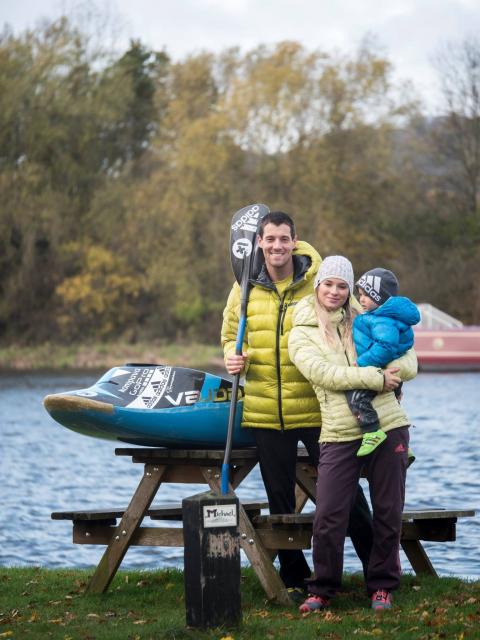 Hurley's kayak event is one of the oldest kayaks event. This year it was 27th year in a row!
I've been at this event few times but it seems every year it's going bigger and bigger. This time there were more than 160 competitors just in freestyle! That is totally awesome and I am glad to see tat freestyle is still alive at least in UK. We came to UK in advance. The water levels for Hurley's weir wasn't optimal so we moved to Nottingham to HPP. I really enjoyed paddling at HPP because it has nice stabile deep hole where you can do whatever you like! We had few good sessions and I can say I improved in some moves during my trainings. It gave me another kick of motivation for future trainings. Friday evening we moved back to Hurley.
On Saturday the water at Hurley was ready for event to start. We took a part in kayak cross on Saturday, freestyle star showcase on Saturday and in freestyle on Sunday. Peter even took part in team freestyle event with friends Lukas Cervinka and Leon Bast where they rocked it and got gold of course.
We were honored to be invited to event as a "stars" and could take a part in Saturday's evening showcase finals. Peter and I did well and despite we didn't train on that wave before or on any other waves for more than a year we still took a second place and get on the podium. On Sunday all prelims and finals were on the schedule. The wave was a bid changed which didn't suite to Peter who didn't got to final but finished 7th. At least he could cheers for me with little Petko and I took a bronze medal. After that we hurried up home as we had to take a ferry at midnight and than drive home more than 1600 km. I would like to thanks to organizers for a great job. It is nice to see there are still people who care about this beautiful sport and are supporting it. It was nice to see so many young paddlers who just started and are really motivated. I wish there is more events as this one in Europe.
As every year Hurley was our last event of the year and now we can close our competitions season with great feeling. I wish next year is going to be at least as good as this one. I am super proud of my husband who train as hard as he could and who is very successful kayaker as well, I am proud of our little boy who is never complaining to get to another trip with us and of course I am proud of myself to do this awesome sport and live this lifestyle which I was always dreaming about. Life is so good! See you on the river my friends.
Nina